Gulur is the small village Tumkur district which is famous for the unique way of celebrating of Ganapati festival. This place is nearby to kaidala where you can also find the famous temple, Sri Chennakeshava Temple.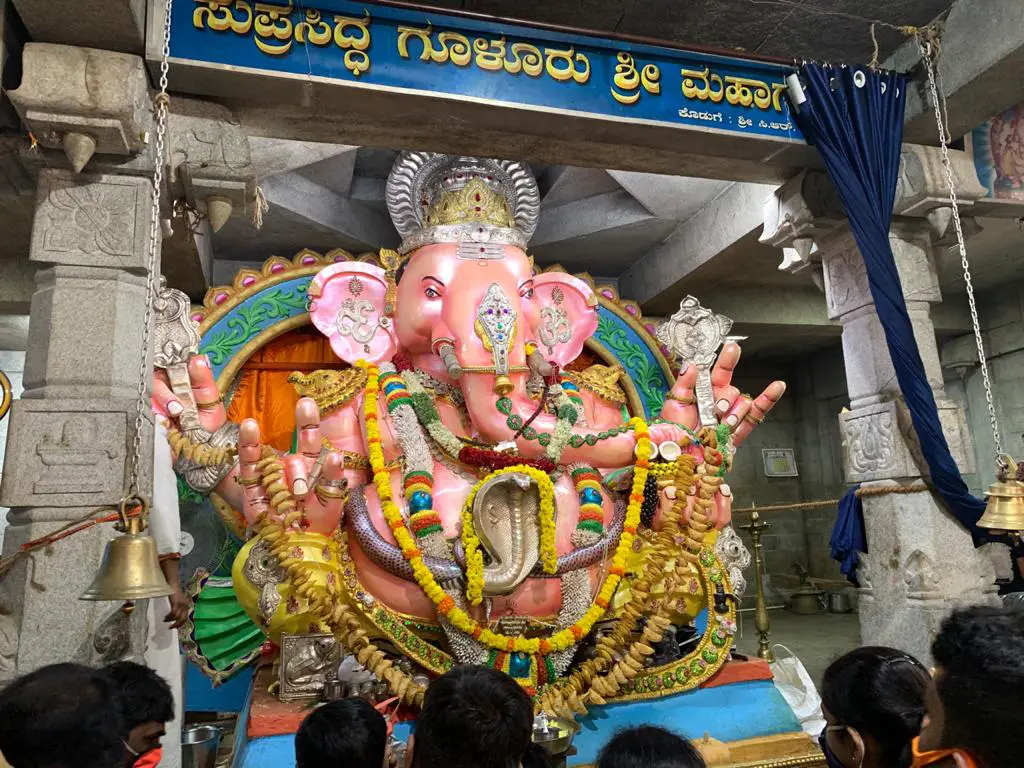 History of Gulur Ganesha Temple, Gulur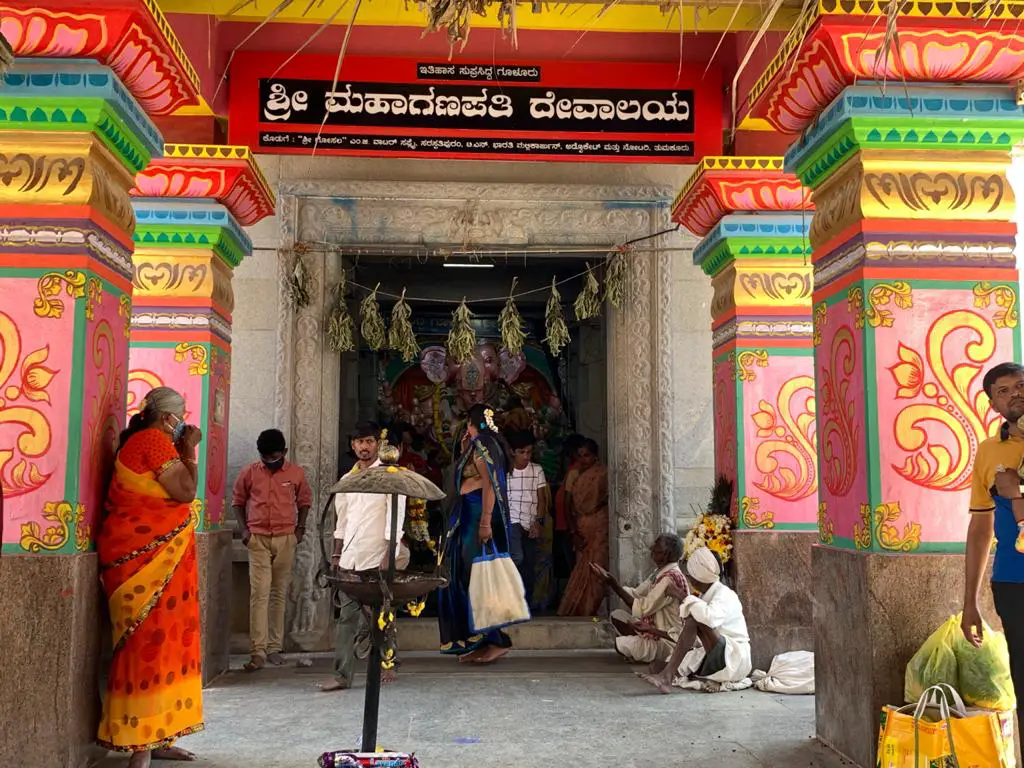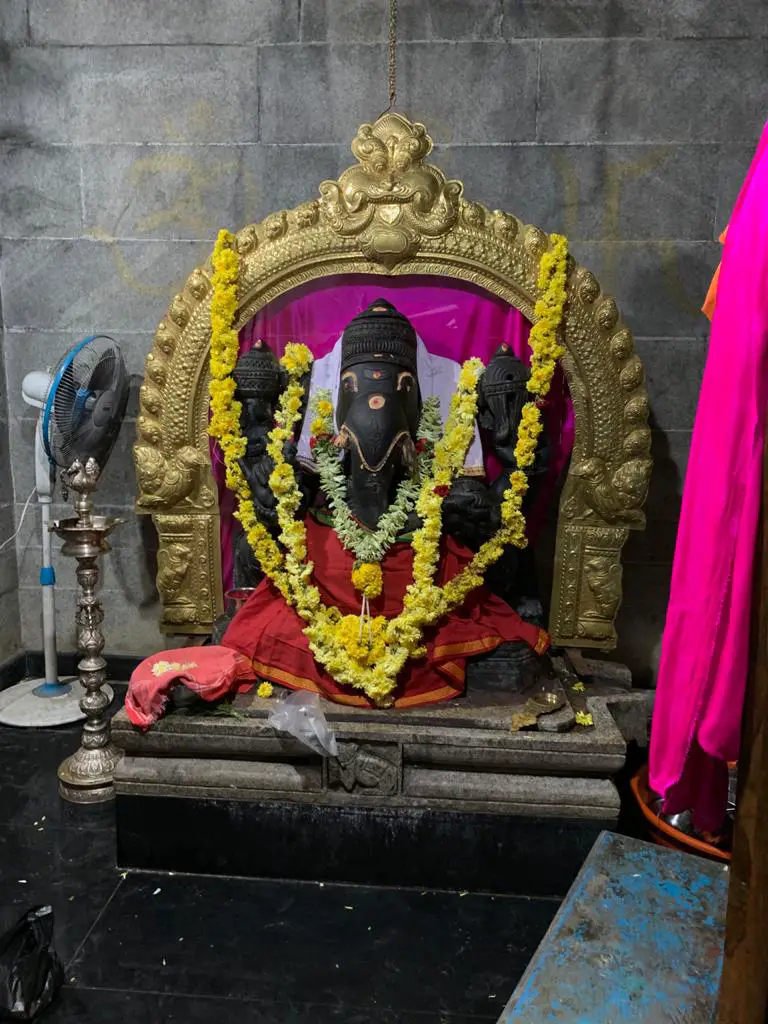 priest told us according to him once the poor brahmana lived who always had difficulties and it increased by time. Lord ganesha came to his dream and told him to offer his prayers and he would be relived from all of his problems.
As he doesn't know how to celebrate or offer prayers to Lord Ganesha he tried to gather all the information about worshipping god. He met sage agastya who was traveling from South to North halted in his village for rest.
He explained about all his problems and his dream to the sage. Sage Agastya helped him to celebrate and perform pooja for god Ganesha, which are followed today also.
Sage asked him to collect the sand from nearby lake, from which he can make idol ganesha which is about 8 to 9 feet tall. After it is completed, rigorous pooja was performed for 30 days after which idol is immersed in lake.
After doing pooja, brahmana relieved from difficulties, since then he continued to do pooja continiously. The puja begins on the day of Bali Padyami (Deepavali). The annual jatra is held on the third day after the completion of the Karthika Masa.
Map Location for Temple
Temple Timings
| | |
| --- | --- |
| Friday | 6am–8pm |
| Saturday | 6am–8pm |
| Sunday | 8am–12pm |
| Monday | 6am–8pm |
| Tuesday | 6am–8pm |
| Wednesday | 6am–8pm |
| Thursday | 6am–8pm |
Top Places To Visit Near Gulur Ganesha Temple
Shivagange hills
Siddharabetta
Madugiri fort
Kaidala Temple
Jayamanghali Forest
Gulur Ganesha
Final Thoughts
Let me know in comments how do you feel about temple.