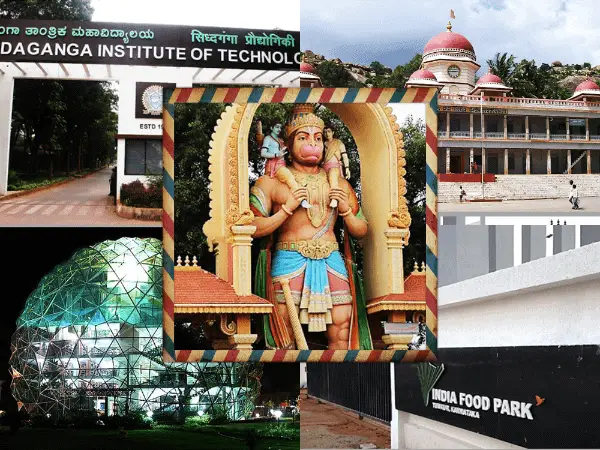 Why is Tumkur famous ?
Tumkur is famous as Shaikshanika Nagari (city of education) [siddagangamath] and Kalpatharu Nadu (land of coconut trees).
It is believed that name Tumkur/Tumakuru mutated from "Tumbe hooru" because of abundance of tumbe huuv (flower), or Tamate ooru because of the instrument tamate used most here.
How to reach Tumkur ?
We have well connected Routes to Tumkur. Frequent KSRTC, Private buses, Train plays a major role to reach Tumkur City.
The nearest airport to Tumkur is Kempegowda International Airport in Bangalore which is around 90 km from the city.