Sri chennakeshava swamy temple is situated in kaidala, Tumkur on tumkur- kunigal road, Just around 9km from Gulur village. we have two temples here sculpted by major Amarashilpi Jakanachari.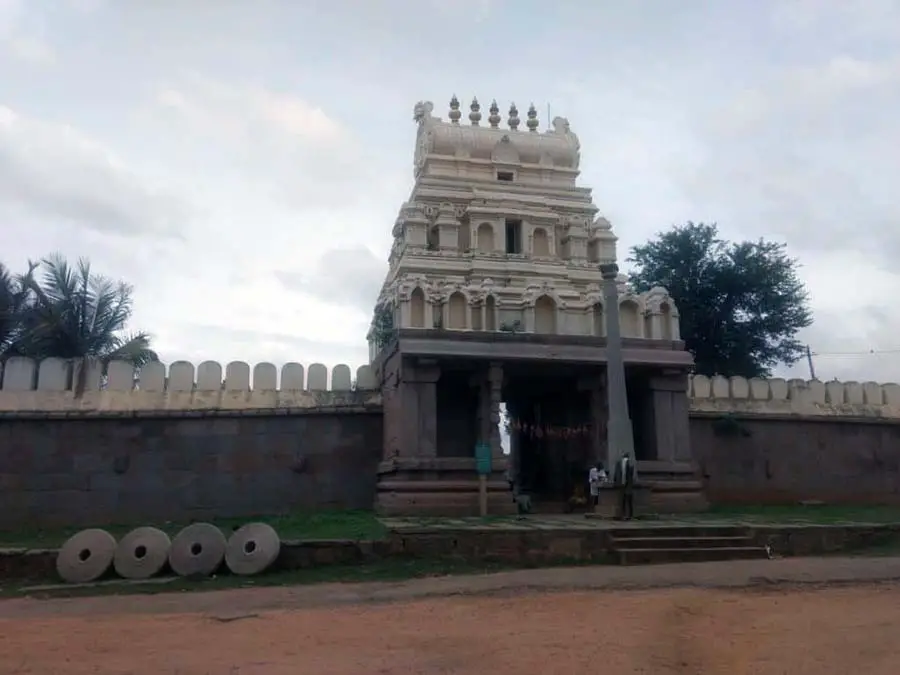 The temple is built in Dravidian style around 1151 AD with main dwara (Gate/entry) facing west, walls of the temple enclose the temple like a fort and in walls, we can find some couple sculpture people say it is Jakanachari parents.
Famous two idols in temples
Lord Vishnu in form of Chennakeshava Idol
Lord Shiva in form of Someshwara Idol
History of Sri Chennakeshava Temple, Kaidala
Amarashilpi Jakanachari is born in a small village called kaidala, In earlier days kaidala is called kridapura. We all know he dedicated his life to art. His career is originally started when Nripa Hariya became chieftain of the area.
jakanachari left home shortly after married, for his work. He traveled so far and wide and forgot his wife, He was so interested in building sculptures.
Meanwhile, in kridapura/ kaidala his wife gave birth to a child named, Dankanacharya . He himself grew up and became a famous sculptor and started to search for his father.
At Belur, he found a job as sculptor and noticed a flaw in a figure which is sculpted by jakanachari. Dankanacharya told to jakanachari that the store he is carving had a toad ( amphibian with dry, bumpy skin and no tail ) living inside which was a considered to be a flaw by the sculptors. Furious at this jakanachari challenged to cut his right hand if the young sculptor is correct in assesment.
Dankanacharya chiselled the place where the flaw was present and a toad jumped out with a little water flowing from that spot. The flaw was indeed revealed and jakanachari kept his promise and cut his right hand, Hence the statue become famous as 'Kappe Channigaraya' (Kappe means Frog in Kannada). Later they came to know the relationship between them (father and son).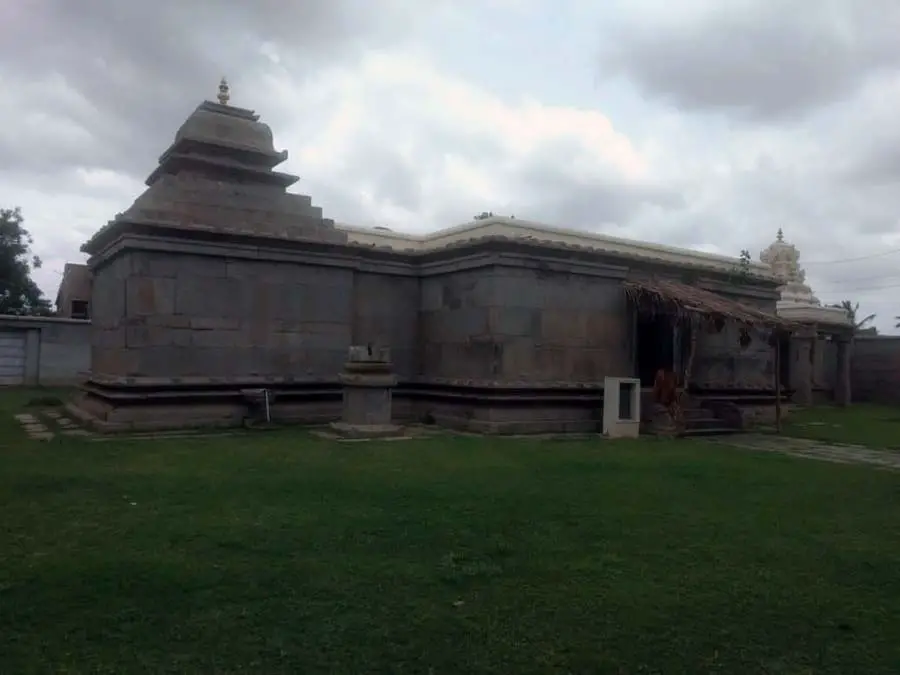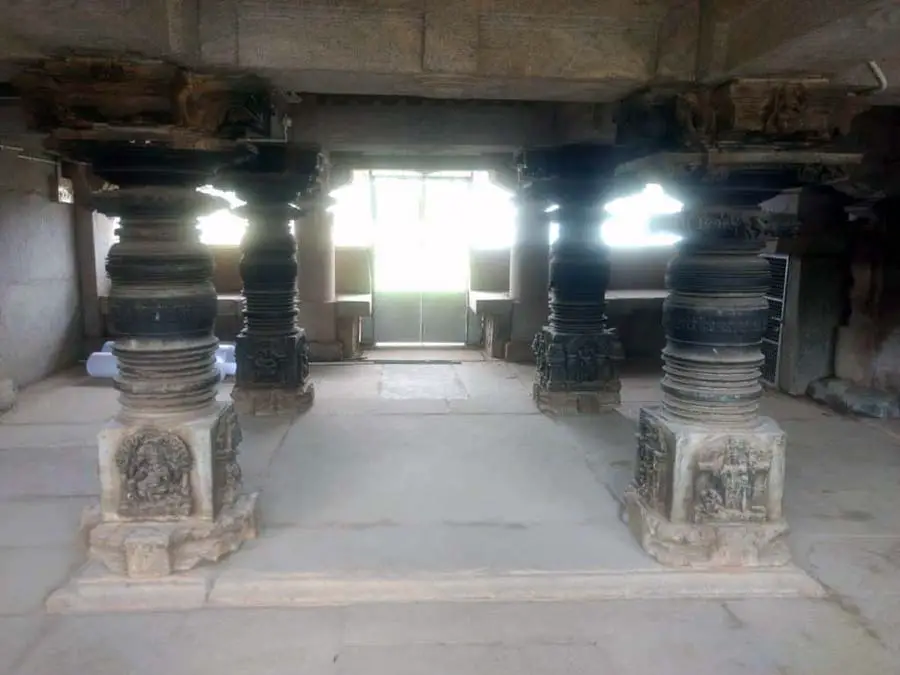 Map Location for Temple
Sri Chennakeshava Temple, Kaidala
Later jakanachari comes back to his native place, kridapura, and received the vision to build the Chennakeshava Temple. After this was completed leagend has it that his right hand was restored by God.
For the celebration of this kridapura called as kaidala.The kai in kannada is known as hand. some of the local non government organization is trying to raise funds to maintain the beautiful temple. In 1964 a Kannada biographical film about jakanachari starring kalyan kumar is released (this was the first kannada movie at that time).
Temple Timings
8.30 AM to 12.30 PM and 6.30 PM to 8.30 PM.
On Tuesdays, Saturdays, Sundays and Public Holidays: 10.30 AM  – 2.30 PM  and 5.30 PM – 8.30 PM.
Contact Details
Sri Parthasarathy Bhattar
Sri Chenna Keshava Temple
Kaidala, Tumkur District,
Karnataka India
Tel: +91 0816 – 2246459
Final Thoughts
This temple is so calm and i experienced more positive energy, if you visited this temple let me know in comments.
Frequently Asked Questions
Q. Bangalore to kaidala
There is 70kms from Bangalore to kaidala, it takes normally two to two and half hours to reach there. Temple is in tumkur-kunigal road, just 9kms from Gulur Ganesha.
Q. Tumkur to kaidala
By own vehicle it takes around half an hour to reach kaidla temple.
Q. Kaidala temple timings
8.30 AM to 12.30 PM and 6.30 PM to 8.30 PM.
On Tuesdays, Saturdays, Sundays and Public Holidays: 10.30 AM  – 2.30 PM  and 5.30 PM – 8.30 PM.