Chennakeshava Temple is dedicated to Vishnu god (Lord Chennakeshava), located just around 65kms from Tumkur. Aralaguppe is a place in Tiptur taluk, of Tumkur district. Aralaguppe is 6 km from Banasandra railway station and 60 km from the city of Hassan.
This temple is built around 1250 AD during the rule of Hoysala. The temple is a protected monument under the Karnataka state division of the Archaeological Survey of India.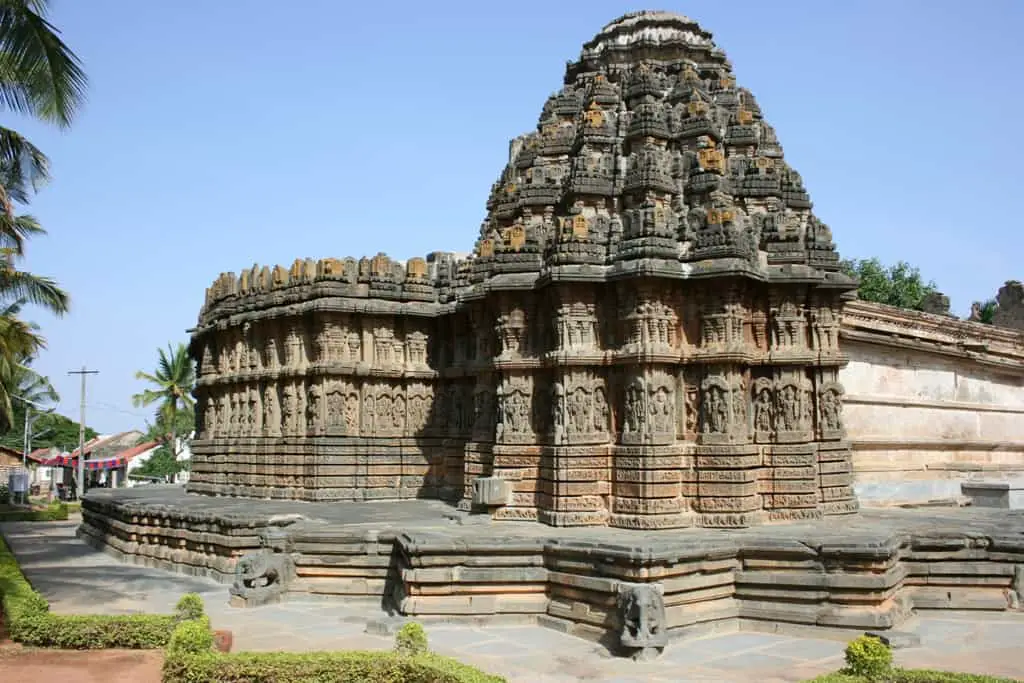 This temple is simple and elegant, an Ekakuta type (jagati),  housed on a raised star-shaped poly angled platform. Architecturally, the plan is 16-star pointed (stellate) with a good design with tower and shrine.
The top part of the tower is still fells missing, The tower starts with a topping roof which is also 16-star pointed and is followed by four tiers of square roofs, some of which still have their decorative kalasa.
Starting from the top, the friezes depict hansa (birds) in the first frieze, makara (aquatic monsters) in the second, epics and other stories in the third (which in this case is from the Hindu epic Ramayana and stories of Krishna), leafy scrolls in the fourth, horses in the fifth and elephants at the bottom. The cella (sanctum) contains an image of Keshava (a version of the Hindu god Krishna) raised on a large pedestal. The image of Vishnu in the garbhagriha is magnificent.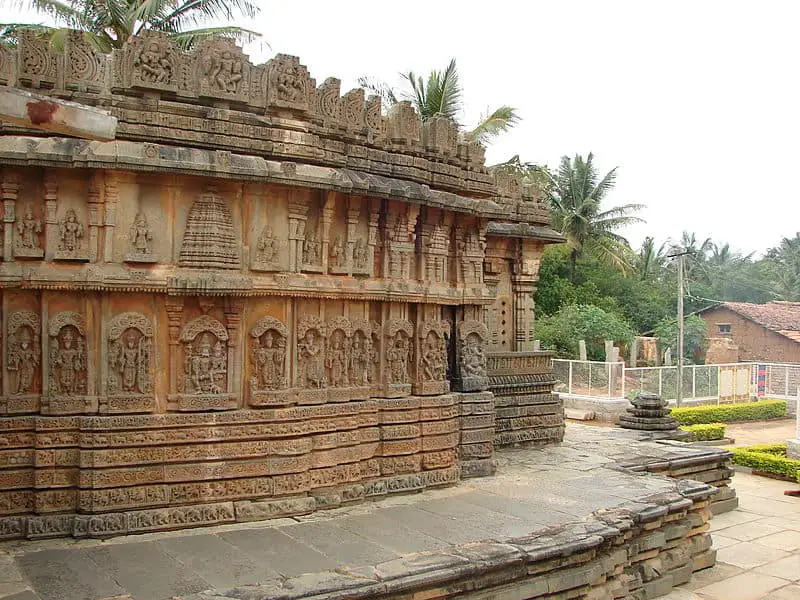 At every angle, there is an intricately carved elephant. As usual, the temple has six pattikas, with carvings of Elephants, Horses, Creepers, Puranic tales, Crocodiles, and Swans, counting from bottom to the top. The outer wall has amazing carvings of Lord Vishnu and his consorts and various other forms of Vishnu.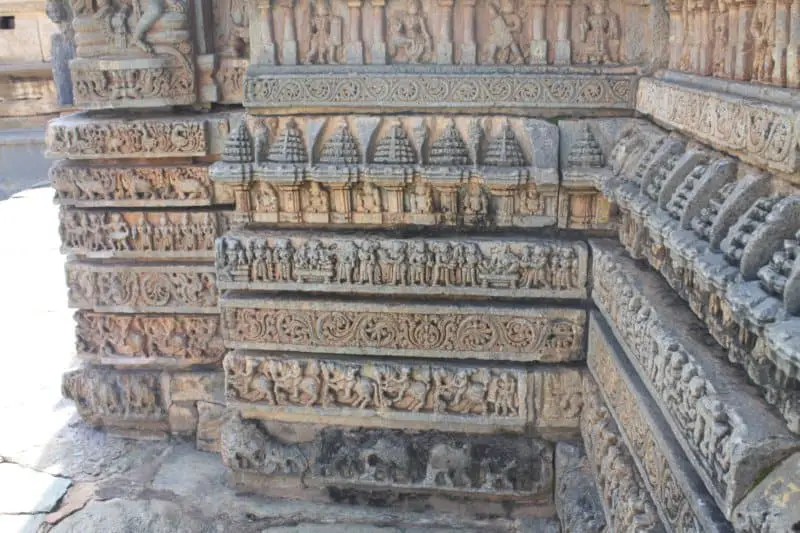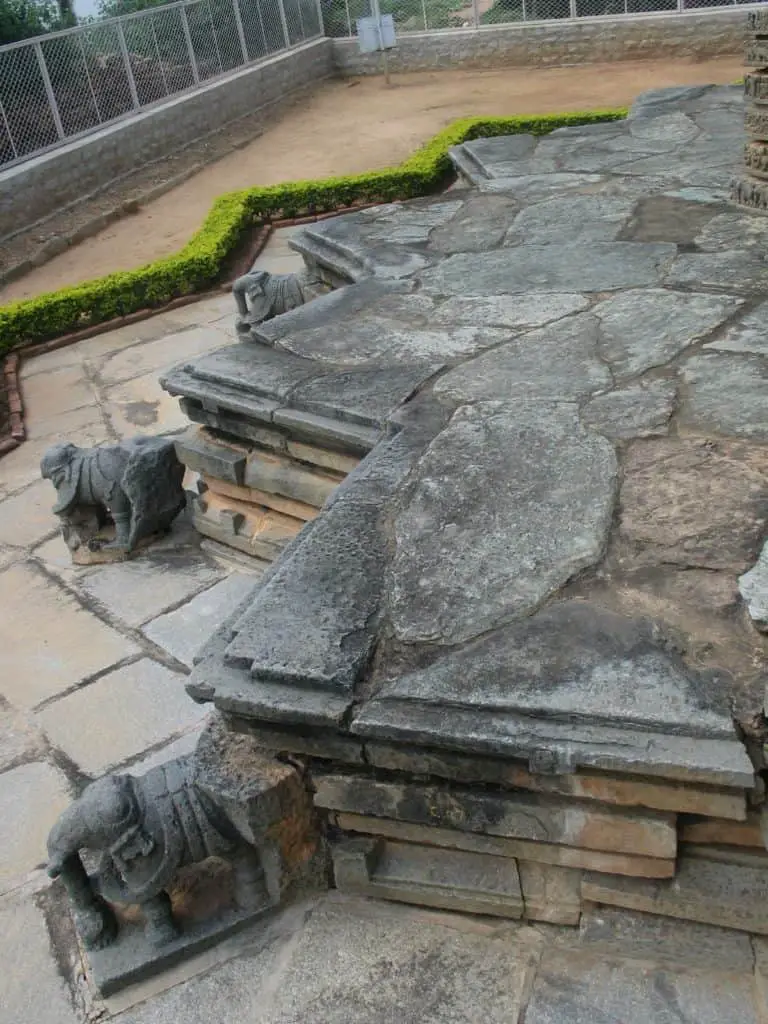 you can observe star shape of temple and elephant at every angle.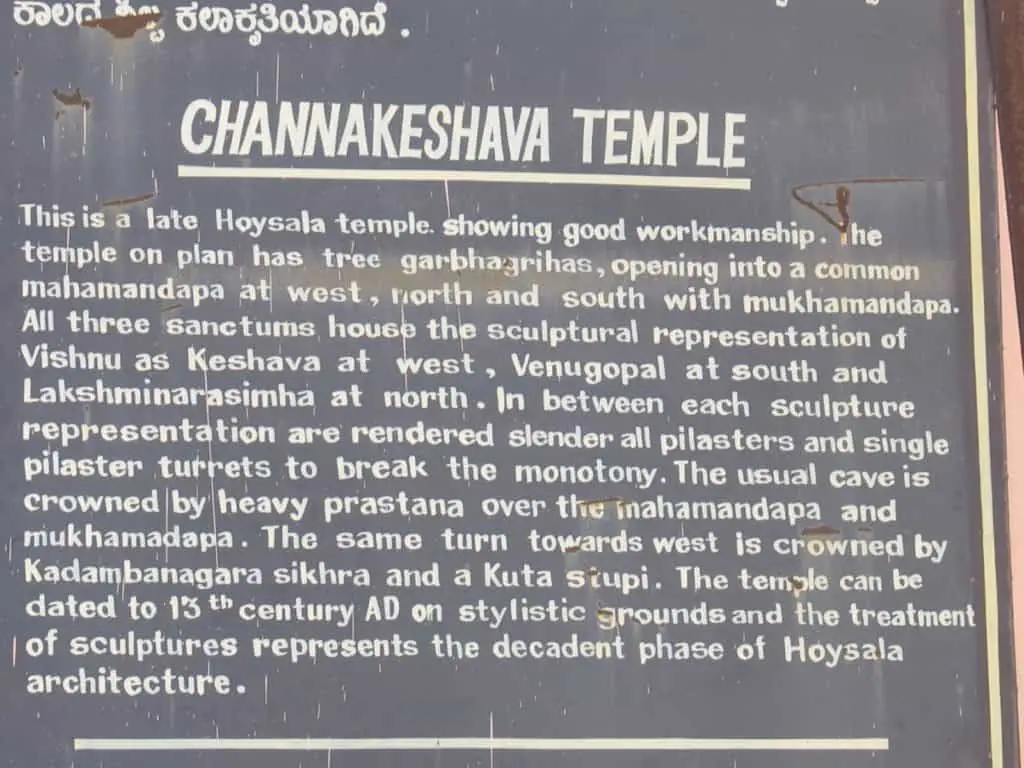 On the other side of temple attached is the Lord Ugranarasimha temple. This part of the temple looked like a later addition to the main temple. The addition gives an awkward look to the main temple. An article printed in the Deccan Herald states that,'Though Mysore archaeological report 1935, talks of removing this obstruction and building a separate temple for Narasimha, perhaps due to the unwillingness of the local villagers the project has remained on paper only'.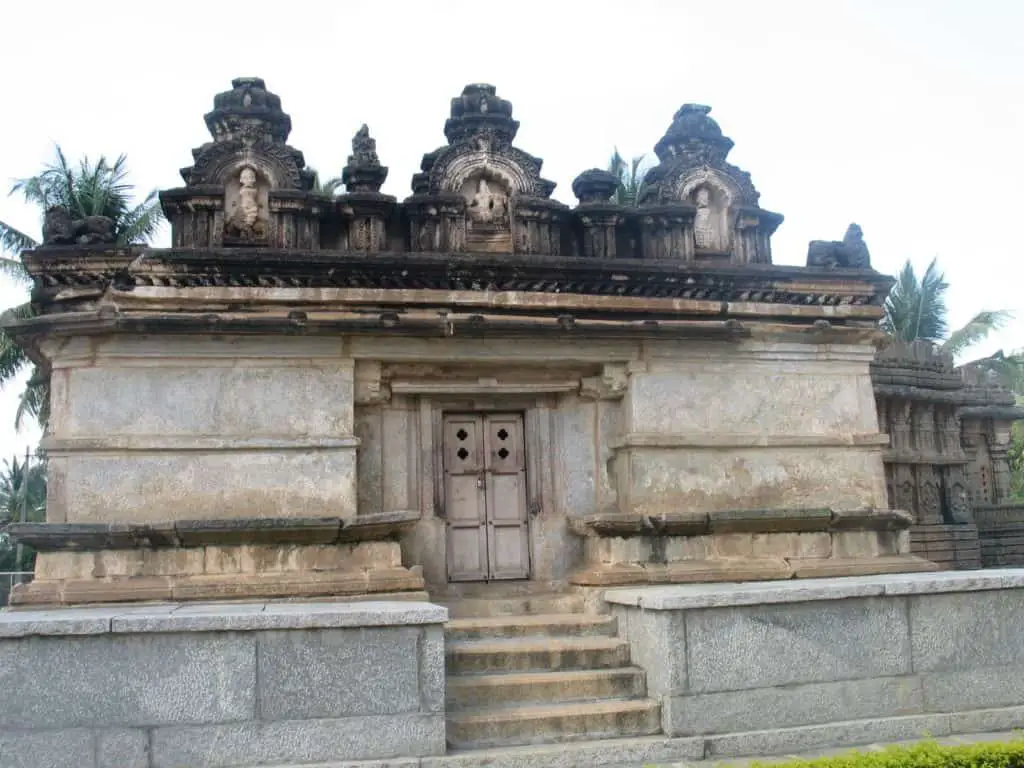 Map Location To Chenna Keshava Temple, Aralaguppe
sharing you the location so that it will be easy to find place of temple.
Temple Timings
| | |
| --- | --- |
| Monday | 8am–6pm |
| Tuesday | 8am–6pm |
| Wednesday | 8am–6pm |
| Thursday | 8am–6pm |
| Friday | 8am–6pm |
| Saturday | 8am–6pm |
| Sunday | 8am–6pm |
Priest will not be available throughout the day, but security will be available he will also guide and give more information about the temple.
Temple Address
Chenna Keshava Temple,
Aralaguppe, Tiptur Taluk
Tumkur District
Karnataka 572212
Near places to visit
Shivagange hills
Siddharabetta
Madugiri fort
Kaidala Temple
Jayamanghali Forest
Gulur Ganesha
Final Thoughts:
This place is a hidden gem, just 2hours drive/ride from Bangalore, Very good place to spend time for weekend.
FAQ (Frequently Asked Questions)
aralaguppe temple timings
Chennakeshava Temple, Aralaguppe timings all week days and week ends from 8AM to 6PM