Tumkur is just about 70kms from Banglore and has many industrial areas like Antharasanalli industrial area, hirehalli industrial area, vasanthanarasapurua industrial area. In each area, we have many industries making good opportunities for Tumkurians.
Antharasanahalli Industrial Area in Tumkur is situated towards ammanikere road to sira road, there are many numbers of industries like KMC iron industries, Santoor soap factory -Wipro, Film caps rubber and O industry…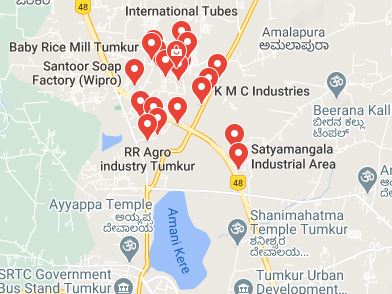 Map location for Antharasanahalli Area
Final Thoughts
Tumkur is growing rapidly and have many industrial areas and inustries.