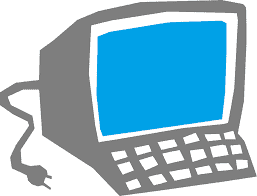 The need for this Review
Note: please read this article till the end to know the best seller of the computer in Tumkur.

In this digital world, everyone needs a computer. There are around 8 Engineering colleges in Tumkur,
SIDDAGANGA INSTITUTE OF TECHNOLOGY – [SIT], TUMKUR
AKSHAYA INSTITUTE OF TECHNOLOGY – [AIT], TUMKUR
SHRI DEVI INSTITUTE OF ENGINEERING AND TECHNOLOGY – [SIET], TUMKUR
SRI BASAVESHWARA INSTITUTE OF TECHNOLOGY – [SBIT], TUMKUR
SRI SIDDHARTHA UNIVERSITY, TUMKUR
CHANNABASAVESHWARA INSTITUTE OF TECHNOLOGY – [CIT], TUMKUR
HMS INSTITUTE OF TECHNOLOGY – [HMSIT], TUMKUR
SRI SIDDHARTHA UNIVERSITY, TUMKUR
In every college, every student needs a computer to learn things digitally, so I would recommend all the college students for this review. Please make use of it without fail.
Review
1. Mahalakshmi Computers / Mahalaxmi Computers
Mahalakshmi Computers / Mahalaxmi Computers known as Mahalakshmi Computech is the old and best shop for buying computers, accessories, computer services in Tumkur.
About
Mahalakshmi Computech established in 2000 and has more than 18.5 years of experience in the computer dealership field.
They are well known, established one-stop destination for selling computers. Not only Tumkurians, but people from other places will also come here to just buy the computer. Their customers are growing very rapidly and have vast base customers. In Tumkur, this establishment plays a prominent role and they are known to provide top service in this computer field.
Mahalakshmi Computech has a wide range of products and service and customers can pay them with many available payments mode like Cash, Cheques, American Express Card, Debit Cards, Credit Card, Paytm, JD Pay.
Overview
My Experience
My experience started like this, I used to stay in Tiptur 10 years back and during that time the computers were in the booming stage. First, we decided to search all computer shops in Tiptur and Arsikere to buy the Desktop. When this didn't help I Finally called up Mahalakshmi computers(Tumkur) and asked a quotation for the same specification. Then we got to know that they offer the lowest price when compared to other shops for Desktop. Hurray, that was my first Computer 🙂 Learned a lot of things from that computer.
Sold that computer after 3 years and bought another desktop from the same Shop. Bought many accessories like DVD Writer, TV Tuner, Graphics card, Bluetooth dongle… Still, I have this Desktop up end running 🙂 Happy for that
When I was studying in college[NTTF SIT TUMKUR ], I had recommended this shop for many of my friends and they were happy with their service.
G J Computers & Electronics 
G J Computers & Electronics is in Ashoka Road Tumkur, Top player in selling printers. They are good at giving service for the following Computer Printer Dealers, Laptop Dealers, Computer Part Dealers, Computer Dealers, Laptop Dealers-HP, Computer Accessory Dealers, Computer Dealers-HP, Computer Printer Dealers-HP.
Overview
| | |
| --- | --- |
| Name | Details |
| Address | 6th Cross, Ashok Nagar, Ashoka Road Tumkur, Tumkur – 572101, Opposite Government College |
| Time | 9:00 am – 9:00 pm |
| Contact No | 9448432825, 8162261001, 9152784296 |
| Website | – |
My Experience
I have purchased many accessories from this shop like external HDD, pen drive, etc… Though it's not a big shop they have good accessories.
Conclusion
I recommend you to go with Mahalakshmi Computech to buy any computer/ accessories. Due to the vast Customer base, they may take time to respond to you inside the shop. But rest assured, you shall get a good computer/laptop with a warranty.
Let me know in comments where did you take your Desktop/laptop in Tumkur.
Thanks for reading my blog 🙂 comment, and share.
If You don't want to miss our next article then Like TumkurBlog.in on Facebook