SIT is abbreviated as Siddaganga Institute of Technology, one of the best technological private institutes run by Sri Siddaganga Educational Society in Tumkur.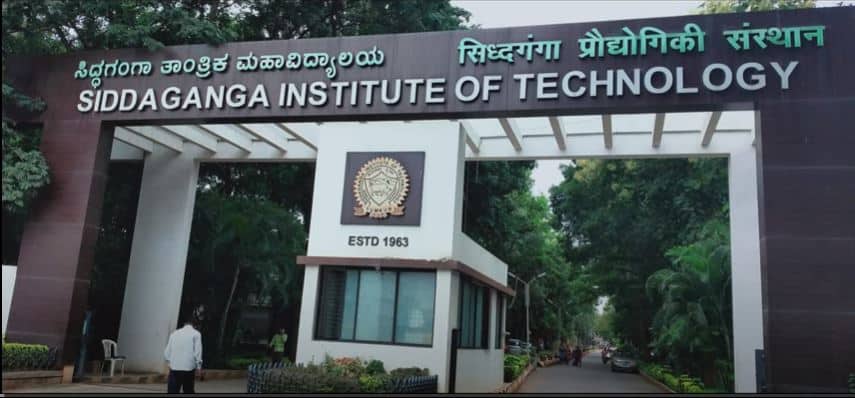 The college has 5000 students with 310 faculties and the college became an autonomous institution under VTU (Visvesvaraya Technological University) in 2007-08 with the last VTU batch graduating in 2010.
SIT (Siddaganga Institute of Technology) Tumkur is one of the top good private colleges in Karnataka (top 6th) have a good green campus of 65 acres, having facilities like hostel, library, auditorium, wifi enabled campus, good teaching makes it unique and students also enjoy the other things like games, tech groups…
History of SIT Tumkur
SIT, Tumkur is one of the 130+ educational institutes run by the Sri Siddaganga Education Society. It was established in 1963 starting with only 3 courses of Bachelor of Engg in Mechanical, civil and Electrical Engineering.
This institute is one of the 14 colleges under Technical Education Quality improvement Programme (TEQIP) a world bank project, administered by Govt of Karnataka.
Organization
SIT has 14 teaching departments, offering 12 undergraduate and 11 post-graduate programmes for students.
Placement and Training, Library, Physical Education, SIT group of hostels, offer other services and facilities of 14 departments. 12 belongs to the engineering department and one each for architecture and management, three are science facilities.
Accreditation and Rankings
SIT undergraduate courses are accredited by the National Board of Accreditation (NBA)
SIT ranked 91 among the enginnering colleges by the National Institutional Ranking Framework (NIRF) in 2020.
Infrastructure
Campus
SIT college is one of the best when it comes to infrastructure, campus spread around 65 acres with all greenery land. The college even has a sprawling playground for playing indoor and outdoor games like football, hockey, cricket, basketball. It has 8 hostels that can accommodate 2000 students.
Lab/Computers
Almost every department has its own building with well-equipped labs having good enough pcs for students. But technology updates very fast pace, even a few years old computers seems absolute and there's just not enough funding at the college to update the equipment that often.
Library and Information Center
SIT college library has its own story, located in the center of the campus and is housed in 2-3 storey building. Building was built by Sri T.N. Kempahonnaiah, a philanthropist from Tumkur.
The library has 70000 volumes that include 25000 under book bank and under sc/st around 7600 volumes. This collection includes dictionaries, encyclopedias, handbooks, and standards. 3500 student project dissertations are housed separately in the library. The library has also more than 1000 cd/floppy drives for audiovisual resources.
Auditorium
Birla Auditorium is located centrally to campus and used for cultural, academic and other co-curricular activities of two floors.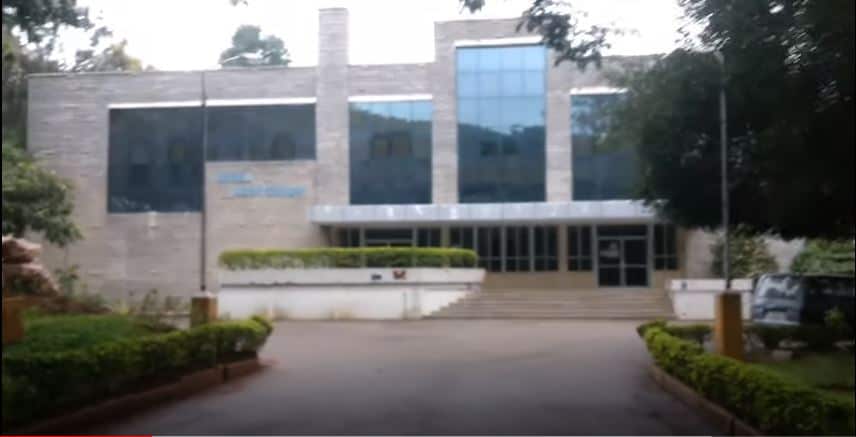 On the first-floor seating capacity is around 1000 with a wide stage and green rooms, board rooms to conduct official meetings of the institute.
Guest House
The guesthouse is available at the entrance of the college which has 5 double air-conditioned bedrooms and dining and meeting rooms. This id Guesthouse is named after the former president of US president John F. Kennedy, called Kennedy Guest House.
Sports and Games
SIT college have many facilities to encourage sports
400m athletic track with eight lanes
Three practice pitches with the net facility and one match pitch for cricket
One match pitch for football and hockey
Two flood-lit basketball, two volleyball (one is flood-lit), two tennis, and two ball badminton courts
Fully equipped gym
Indoor stadium with two badminton courts, six table tennis boards
Chess and carom boards
Separate indoor game facilities for girls
A stadium for outdoor sports
Hostels
SIT Group of hostels have 6 boys hostels (1 in town rest in/near campus) and 2 girls hostels in town. Together they can accommodate 2000 students.
| Hostel Name | Type | Location |
| --- | --- | --- |
| Basaveshwara Block | Boys | Campus |
| Lal Bhadur Shastri Block | Boys | Campus |
| Mahatma Gandhi Block | Boys | Campus |
| Allamaprabhu Block | Boys | Campus |
| GM Siddaramanna Hostel | Boys | City |
| SIT Boys Hostel (RSH) | Boys | City |
| Akkamahadevi Hostel | Girls | SIT Extension |
| Smt. Shivamma & Sri Kempahonnaiah Hostel | Girls | City |
Others
Nowadays every college has college wi-fi, even SIT has good wifi-enabled around campus. Like every other college, this college has also a good canteen for students. College also has a separate hostel for international students and also has a temple inside the campus.
Studies
SIT doesn't make you study on your own, which means you need to maintain at least 85% of attendance on each subject otherwise you will fail.  
Teachers are ok, from what I hear this is the case in every college. But the college makes you study even if you don't want to, and you'll appreciate it later. I know I do. I have worked with colleagues passed out from IIT, MIT but I didn't feel anything lack from me compared to them.
Placements
At last but important thing is to get placed at the end of last the year, In all colleges or most of the college's CS or IT department students get placed maximum percentage, It is the same case here. Good companies like Samsung, VMWare, Oracle, SAP, Microsoft, Intuit, Redbus visits them
Extra Things
SIT has a lot of clubs for almost everything from drama, debates, programming, robotics, racing (making the vehicle not driving it on race tracks), aeronautics, dance, and much more. You'll have a lot of ways to improve yourself other than studies. Do join them
Final Thoughts
SIT is one of the good private college to study, those sweet memories last long, let me know in comments if you studied, or going to study in SIT.
FAQ (Frequently Asked Questions)
SIT Tumkur Fees
Please check this link for more details. For more recent information about Fees check in official site http://sit.ac.in/
Is SIT tumkur autonomous
The college has 5000 students with 310 faculties and the college became an autonomous institution under VTU (Visvesvaraya Technological University) in 2007-08 with the last VTU batch graduating in 2010.
SIT Tumkur MCA syllabus
For more detailed information and updated syllabus please check in official site http://sit.ac.in/
SIT tumkur placements
At last but important thing is to get placed at the end of last the year, In all colleges or most of the college's CS or IT department students get placed maximum percentage, It is the same case here. Good companies like Samsung, VMWare, Oracle, SAP, Microsoft, Intuit, Redbus visits them