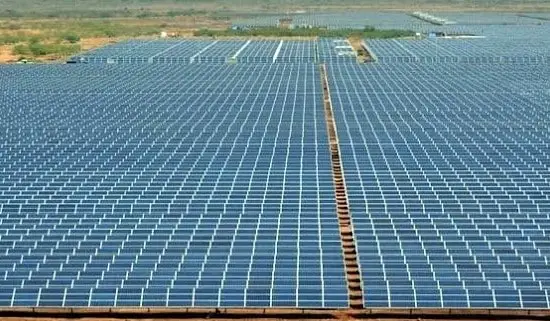 World's largest solar power park at Pavagada [named as shakti sthala], Karnataka, is now fully operational, and it generates 2,050 MW of energy. This place has seen 54 droughts in the last 60 years hence making this place best suitable for the solar park.
The solar park divided into 250 MW of 8 blocks, has high voltage supply lines, pooling stations, and a pooling substation for evacuation. It is developed by Karnataka Solar Park Development Corporation (KSPDCL) & SECI.
List of projects developed in Solar park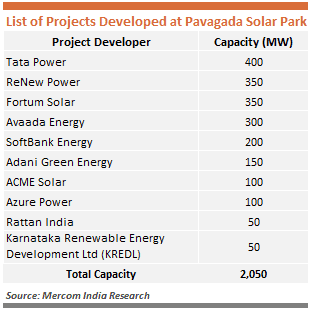 The park built on drought-hit land leased from farmers,  KSPDCL pays Rs 21,000 per acre a year to the farmers with a 5 percent escalation every two years.
KSPDCL acquired 13,000 acres of land for the solar park to build 2,000 MW initially. 50 MW energy added later to the project.  Solar bank's recent addition of 200 MW makes the solar park the world's largest (Based on Mescom).
FAQ
Q. Where is the world's largest solar park?
The world's largest solar park set up at an investment of Rs 16,500 crore at Pavagada in Karnataka's Tumakuru district 
Q. Pavagada solar park location
A. Palavalli, Karnataka 572202. google maps link click here